☰ Menu
Music teaching jobs at Melody Music Studios
Thank you for your interest in a music teaching job at Melody Music Studios. My name is Kathi Kerr, owner and founder of Melody Music Studios. I started MMS in 1989 from an overflow of my own students (piano), and soon began hiring instructors for all instruments and voice. My passion is seeing a student learn and grow. I believe in offering professional lessons taught in a fun and positive way, and I'm looking for enthusiastic instructors who love to teach like I do!

Since Melody Music Studios takes care of policies, marketing, and billing, all you have to do is what you do best - teach!
To apply, simply click the Apply Now button below. Along with the application, you must also submit your resume, a performance recording (audio or video), and a 1-2 minute "meet the instructor" introduction video (YouTube videos accepted for both performance recording and introduction video). For the introduction video, please answer the following questions:

1. Introduce yourself using your FIRST NAME ONLY (no personal contact information please)
2. Briefly share your musical story, why or how you got started with music, or who/what influenced you to choose the musical path you took
3. What you offer students.

Please keep in mind this video will be posted on your bio page on our website, if hired.

For your resume and performance recording, you can enter a website on the application (there's a special field for that), Or you can e-mail your resume, performance recording, and intro video. After completing the application, you will be redirected to a page with the email link.

Tips on the "meet the instructor" video:

1. Record in good lighting and be aware of your background.
2. Dress appropriately.
3. Write out a script before hand so you know what you'll say, but speak as though you're in a conversation and not scripted. Get your point across with as few words as possible.
4. Use a wide view (landscape) not a portrait view.
5. For the best view, angle the camera straight or slightly above, never angled below.
6. Keep in mind this video could be watched for years to come, so instead of saying the length of time for your experience, use a date frame; for example "since 2005".
7. Most of all, be yourself and have fun!

Why teach for Melody Music Studios?
1. We take care of the marketing so you don't have to, saving you time and cost
2. Being under our company means your personal contact information is not on line and only given to a student once they sign up
3. We guarantee payment for scheduled lessons, even if the student cancels or doesn't pay
4. You're a part of a reputable company founded in 1989 with an A+ rating on BBB , and a large network of instructors
5. We're here to help if you have questions or concerns while teaching

A few highlights about teaching at MMS:

1. Our contract is not exclusive, so you can continue teaching for yourself or other studios while receiving students from MMS
2. You choose your own schedule, the number of students you want, and whether you want to teach in the student's home or your own home or professional studio - MMS does not offer a studio space 3. If you travel, you can choose the mile radius you travel to
4. Instructors are sub-contractors and no taxes are deducted

Thank you for your interest in applying at Melody Music Studios. I look forward to receiving your application.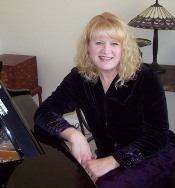 Kathi Kerr
Owner
Music teachers needed immediately in the following cities (however we're accepting applications for ALL cities):
Albuquerque NM
Annapolis MD
Arlington TX
Asheville NC
Athens OH
Atlanta GA
Atlantic City NJ
Austin TX
Baltimore MD
Baton Rouge LA
Bellingham WA
Bemidji MN
Bend OR
Berkeley CA
Birmingham AL
Bloomington IN
Boise ID
Boston MA
Boulder CO
Bowling Green KY
Bremerton WA
Bridgeport CT
Burlington IA
Cambridge OH
Charleston SC
Charlotte NC
Charlottesville VA
Chattanooga TN
Chicago IL
Cincinnati OH
Clarksville TN
Cleveland OH
Cleveland TN
Columbia SC
Columbia TN
Columbus OH
Concord CA
Concord NC
Dallas TX
Danbury CT
Dayton OH
DeKalb IL
Denton TX
Denver CO
Dover NH
Fairfield CT
Fargo ND
Fayetteville NC
Fort Collins CO
Frankfort KY
Franklin LA
Franklin TN
Ft Worth TX
Gainesville FL
Grand Rapids MI
Green Bay WI
Greensboro NC
Greenville SC
Greenwich CT
Hackensack NJ
Hampton VA
Harrisburg PA
Harrisonburg VA
Hartford CT
Hendersonville TN
Hickory NC
Houma LA
Houston TX
Huntington WV
Huntsville AL
Idaho Falls ID
Indianapolis IN
Janesville WI
Jersey City NJ
Kansas City MO
Knoxville TN
Lafayette LA
Lancaster PA
Las Vegas NV
Lexington KY
Livermore CA
Los Angeles CA
Lynchburg VA
Manchester NH
Medford OR
Middleboro MA
Midland TX
Minneapolis MN
Monre NY
Muncie IN
Murfreesboro TN
Muscle Shoals AL
Nashua NH
Nashville TN
Navato CA
New Brunswick NJ
New Orleans LA
Newark NJ
NewHaven CT
Newport News VA
NewYorkCity NY
Norfolk VA
North Port FL
Norwalk CT
Oakland CA
Oceanside CA
Ogden UT
Olympia WA
Omaha NE
Orlando FL
Palo Alto CA
Pasadena CA
Philadelphia PA
Phoenix AZ
Pittsburgh PA
Plano TX
Portland ME
Portland OR
Portland TN
Poughkeepsie NY
Providence RI
Provo UT
QueensFlushingAstoria NY
Raleigh NC
Reno NV
Richmond VA
Riverside-San Bernardino CA
Roanoke VA
Sacramento CA
Salt Lake City UT
San Antonio TX
San Diego CA
San Francisco CA
San Jose CA
San Mateo CA
San Ramon CA
Santa Ana CA
Santa Barbara CA
Santa Clarita CA
Santa Cruz CA
Sarasota FL
Seattle WA
Sevierville TN
Shreveport LA
SkypeMusicLessons
South Bend IN
Spokane WA
Spring Hill TN
St Paul MN
St Petersburg FL
Stamford CT
Staten Island NY
Sunnyvale CA
Tacoma WA
Tallahassee FL
Tempe AZ
Toledo OH
Toms River NJ
Trenton NJ
Tucson AZ
Vallejo CA
Virginia Beach VA
Washington DC
Watsonville CA
West Bloomfield MI
White Plains NY
Wilmington DE
Winston-Salem NC
Woodstock NY
YorK PA