Music Lessons in Lexington KY
Let us help you find a music teacher in Lexington KY that is right for you!
Melody Music Studios offers private music instruction to students of all levels, including piano lessons, voice or vocal lessons, guitar lessons, drum lessons, clarinet, flute and saxophone lessons, violin lessons and trumpet and trombone lessons in Lexington KY. Melody Music not only helps you find a music teacher, but guarantees you'll be happy with the lesson or it's FREE!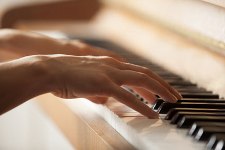 At Melody Music Studios, we believe offer fun, professional music and voice lessons for all styles, traditional or by ear, at the student's pace.
Each Lexington KY music instructor has been hand picked and is personally hired by the owner, Kathi Kerr, submitting an application, resume and recording. For Lexington KY music instructors that are rated high- they are interviewed, references and background is checked.
Monthly rates for
weekly lessons

* Tuition is a flat rate per month, regardless of four or five weeks.
Call us for discounts for more than hour weekly lessons.

30 min/week

45 min/week

60 min/week

Home:

$135/month
$180/month
$225/month

Studio:

$105/month
$150/month
$195/month
Read more about our instrument and voice lessons:

Melody Music Studios offers convenient, in home music or voice lessons for busy parents and adults. This is a nice feature for the student who can take lessons right on their own instrument.

For students that prefer to go outside for lessons, we also offer individual home or professional studios. Melody Music Studios carefully monitors the instructor's home studio and sets guidelines the instructors must maintain to make sure it's safe and comfortable. The advantage to having a home studio versus going to a large studio or store for lessons is that it's clear from distraction from other lessons going on around you, and you don't have the sales pressure of buying from the store when you walk in.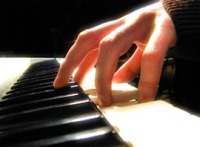 We offer all instruments and voice lessons
Melody Music Studios offers piano lessons, voice lessons, guitar lessons, drum lessons, violin and viola lessons and band instruments. For a list of our wonderful instructors in your area, enter your zip code at top of the page and choose your instrument, then click "Go!". If we do not have an instructor in your area, you can fill out our waiting list form to let us know you're interested and we will work out best to find an instructor for you as quickly as possible.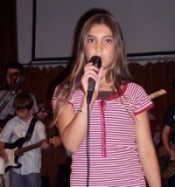 Ages 5 to adult
At Melody Music Studios, we feel that the age of 5 is the youngest age for starting private music lessons (although some children may be ready at an earlier age) since children at that age are able to follow instruction and have a longer attention span. If you have a child that is younger then 5 and you feel he or she is ready, please feel free to sign them up as I'm always willing to give them a lesson and see how it goes. If you and the instructor feels the child is not ready, we can contact you at a later time to try again. We offer positive lessons, so we promise to not take away any enthusiasm the child has for learning music.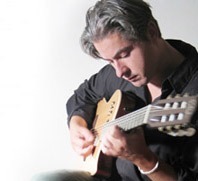 All styles, traditional and by ear
At Melody Music Studios, we believe that the student should be the one to choose what he or she is interested in learning, especially for adult students. There are of course many important steps and fundamentals that all students should learn, but we let the student choose the songs and styles he or she is interested in. We offer both traditional and by ear lessons.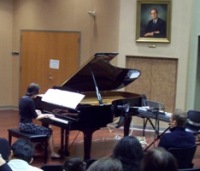 Annual Recitals and other events
Melody Music Studios offers annual recitals and other events in most cities. For information on the upcoming eventus in your city, click here.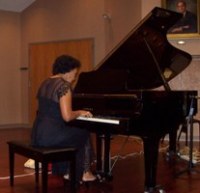 Student's pace
Melody Music Studios believes in letting the student choose the pace he or she can handle. We will, of course, challenge the student to do his/her very best, however we will not pressure the student to do more then able, considering the learning pace of the student and the time he or she has to practice. We understand that people are busy, especially adult students, and we would rather the student continue lessons even if the learning pace is slow, then to not take at all and therefore learn nothing!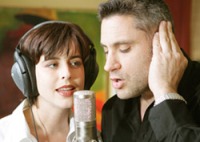 Our guarantee!
There are a lot of studios that require you to sign a month or semester contract before the first lesson, but at MMS, we offer a week grace period after your first lesson before billing your credit/debit card or checking account (although billing information is required to sign up). If you're not happy with the instructor for any reason, you can either request another instructor or cancel, and that lesson is free. And each time you're assigned a new instructor, you will receive the same week grace period. We understand that even after reading the bio of the instructor and talking to him or her on the phone, you will not fully know if the instructor assigned is the right fit until taking that first lesson. So go ahead and sign up for lessons now, you have nothing to lose!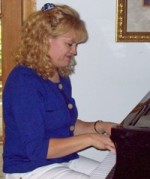 How does Melody Music Studios choose
and hire instructors?
Each instructor has been hand picked and is personally hired by the owner, Kathi Kerr, submitting an application, resume and recording. For instructors that are rated high they are interviewed, references are checked and finally a criminal background is checked before they join the staff of Melody Music Studios. Some websites accept anyone that signs up and pays their annual fee, so you never know what quality instructor you're getting. Instructors are hired based on their training, personality, teaching qualifications and philosophies as well as versatility in musical styles. All instructors are expected to be able to teach most styles and both traditional and by ear. And because we understand that motivation is very important for the beginner student, Melody Music Studios only hires instructors who love to teach and can pass that excitement on to the student, teaching with a positive approach.