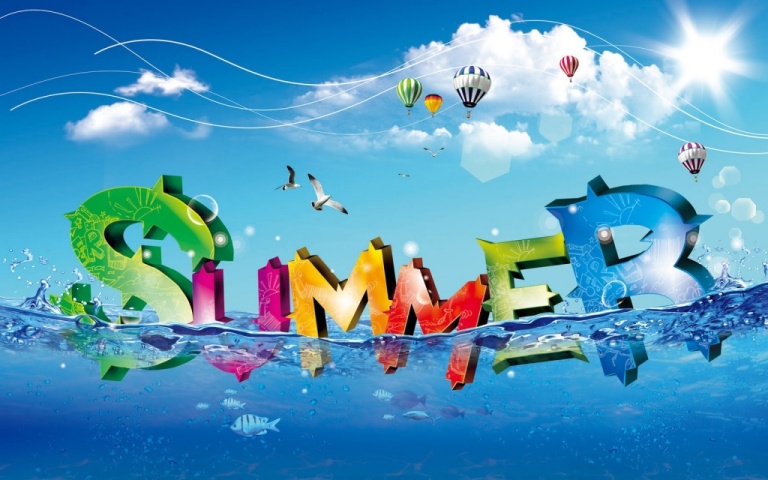 With summer right around the corner, we all think of summer activities that have nothing to do with education…right?  Understandably, kids are ready to take a break from thinking, and parents are ready to not have to fight their kids to do their homework!  We all need breaks, but is that really good for kids?  Schools have (finally) realized a full 3 months of no school is not always a good thing for young children, and are adapting a year round schedule with more (and more often) breaks throughout the year.  This is, in my opinion, the best way to learn.  This applies to adults as well as children.  The old saying "The hardest part to (fill in the blank) is getting started" or "restarted".  So why do we think it's ok to take a long break from music lessons?
For families that have summer activities that take them out of town, it may be impossible to continue their music lessons. So why not take your music teacher with you? Taking on line lessons using skype, facetime, google hangouts, etc, is fast becoming an alternative way of taking lessons, and a great option to continue music lessons while traveling. And certainly better than no lessons at all! At Melody Music Studios, most of our staff offer on line lessons, so check with them about this option. If you're taking lessons outside of Melody Music Studios and your current music instructor doesn't offer that, please feel free to contact us at 800-Melody 1 (800-635-6391) or email us at melodymusicstudios@gmail.com. You can also go to our website for information, then click your instrument for our staff. Click or tap any instructor for their complete bio page, including their picture, training, performance recordings and a "meet the instructor" video. Our bio pages make you feel like you already know the music instructor before even meeting him or her!
Make this the best summer yet and have fun, but don't forget to continue learning to keep your brain active as well as your body! Both are important in the learning and growing stages. I wish everyone a fun and safe summer!